Your book scanning software just gets better.
The highly-acclaimed True Color technology from Scandock is now available for BookDrives.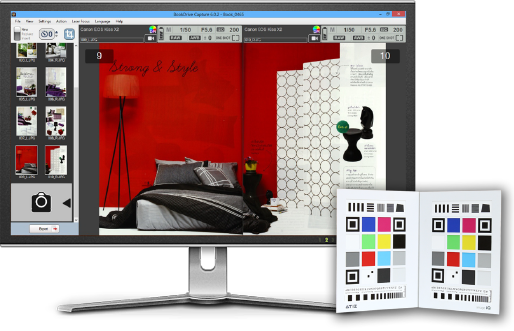 Image IQ and True Color technology in plain English
One of the great features of Scandock is its ability to create output that has color true to the original documents. We called this "True Color technology".
We achieved it by integrating a specially made color and information chart called the Image IQ to the base of the product. The software will work hand in hand with the Image IQ, receive the color and sharpness information provided by the Image IQ and be able to create output that has colors virtually identical to the original documents.
It's for those times when colors do matter. In many projects, you want to preserve the original colors and authentic look of the documents rather than some software-enhanced colors that look artificial. Atiz's True Color technology will be handy for that.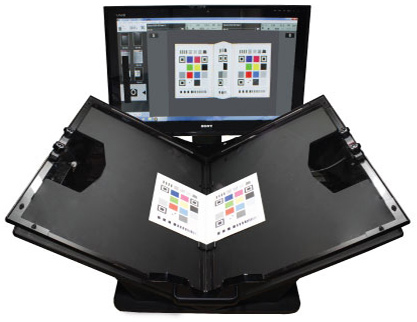 "It's like auto-calibration performed on every image effortlessly and invisible to users."
Color Equalizer
When colors stay true to the originals, it also means every left and right pages will also have exact matching colors. This feature is particularly important and greatly missing in every product that relies on digital cameras (DSLRs) to digitize left and right pages.

Often times, even if the settings on both cameras are identical, the output (left page vs. right page) still look different. The left and the right page still has slightly different color tone. This holds true even if you use the exact color profile on both cameras. The only way to solve this problem is by calibrating the camera for every page, but that would be too costly and time-consuming.
BookDrive solves this problem by integrating this auto-calibration hardware and software right in the product. This patent-pending technology is only available from Atiz.
You only need:
BookDrive hardware (any BookDrive Pro and BookDrive Mini model)
BookDrive Capture software version 6 up
The Image IQ color chart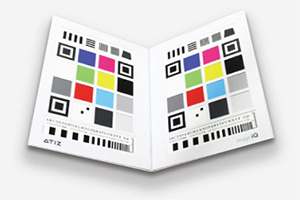 More about the Image IQ color chart:
- Any customer who purchase BookDrive from June 1, 2013 will receive it free of charge when it becomes available.
- Customers who purchased BookDrive before June 1, 2013 can order the Image IQ color chart directly from us here.
Other new features:
Besides the True Color output option, we also have what's called the Magic Color output option for those times when you want your output to look even more vivid than the originals. White pages will look sparkling white. Color pages will look more colorful.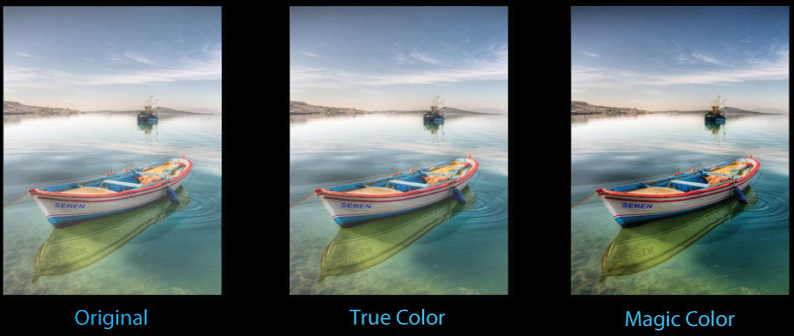 2. New camera models are supported.

: EOS 1Ds Mark III
: EOS 1D Mark IV, III
: EOS 1D X, 1D C
: EOS 5D Mark II, 5D Mark III, 6D, 7D
: EOS 100D, 60D, 50D, 40D
: EOS 450D (Xsi), 500D (Ti1), 550D (T2i), 600D (T3i),
650D (T4i), 700D (T5i)
: EOS 1000D (Xs), 1100D (T3), 1200D
3. More robust. Now tested to work up to 2,500 pages.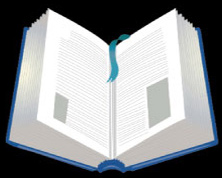 Tested to work
with up to
2,500
pages
What is BookDrive Capture?
Meet BookDrive Capture, the software to control the cameras for scanning.
Press one button to scan both left and right pages and have the images rendered on screen immediately. You can capture as fast as 1,000 pages per hour.
Complete Feature List
Dual camera control
+ In-software camera status and settings
+ Live View
+ Support Canon EOS DSLRs
+ Support RAW
+ Capture single side (left or right)
+ Capture double sides (both left and right)
Fast Capture & Instant Edit
+ Time lapse
+ Auto Capture Switch
+ Easily insert, replace or delete images anywhere
+ Option to batch re-index filename
+ Instant rotate, crop, resize, DPI adjustment
+ Instant export to TIFF, PDF, or PDF/A
Manage
+ Multi-language support
+ Metadata and tags
+ Option to retain EXIF information
+ Ability to resume recent books
+ Support Western and East Asian page sequence
+ Smart preview
+ Magnifying area
In-software camera status and settings

Vital information such as camera battery status is displayed on the screen. Most camera settings such as shutter speed, aperture adjustments can be configured right within the software with just a click.
RAW File format
(.CR2) support

BookDrive Capture supports RAW (.CR2) format so you can capture the uncompressed, unprocessed pixel information straight from the camera's image sensor for highest quality images.

Smart preview
At any moment, you will see thumbnails of the past shots, full preview of the current shots as well as the magnified view of area of interest simultaneously. With just a quick glance, you are assured that images are sharp and up to the quality standard set.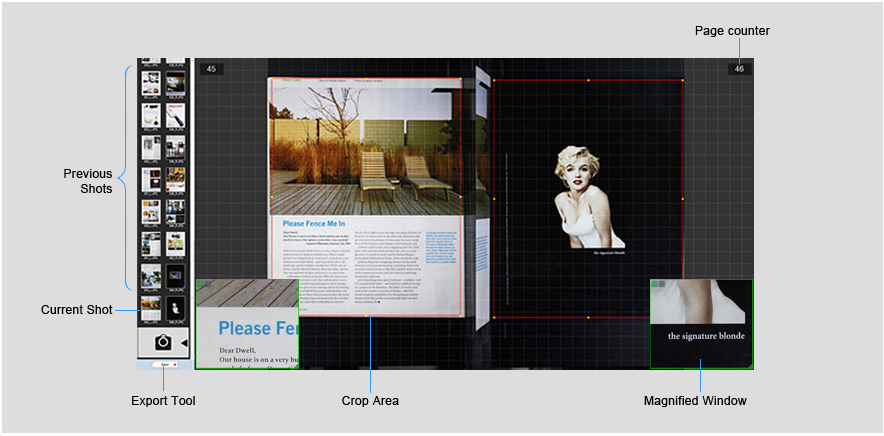 Resume unfinished book
Go back to right where you left off to continue and finish the book. All the settings and files of the previous job will come back alive.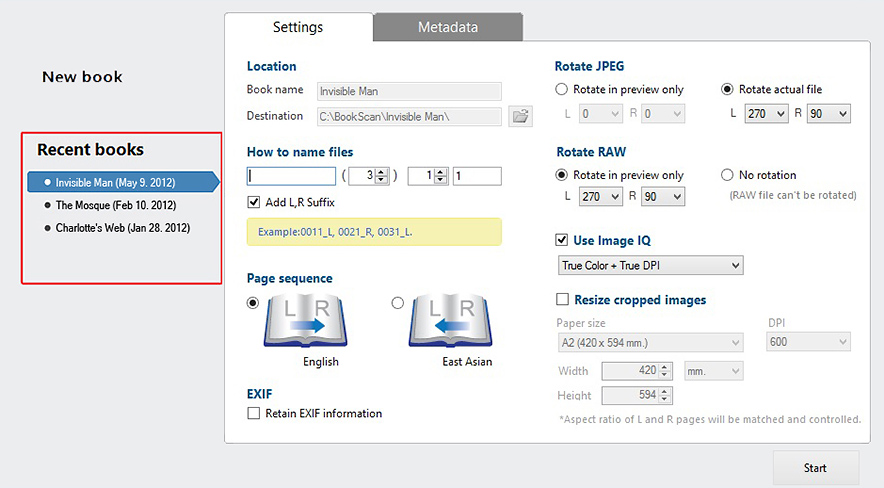 Timed lapse
Turn on the Timed Lapse mode and the cameras will be triggered to fire automatically at every pre-defined intervals between 1-10 seconds, requiring you to simply flick through the pages. No button pressing.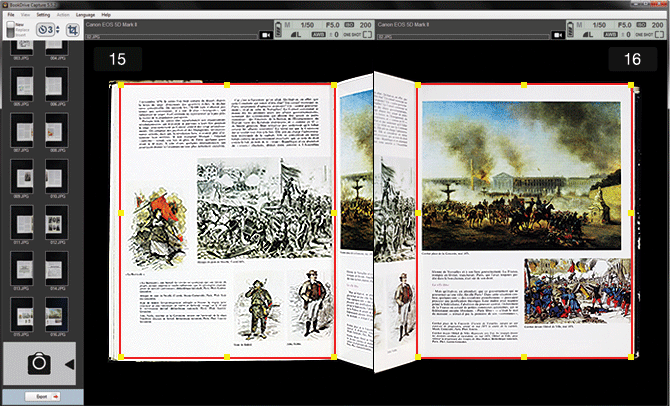 Easy insert and replace
Don't sweat if you've skipped some pages. The program will let you go back to insert missing pages or replace the bad shots with better ones. You don't have to worry about its location and file name. The software will take care all of that for you (properly naming and renaming all the effected files).


Instant crop
After images are shot, you can decide to crop them right away in BookDrive Capture software. This functionality is handy if you are not interested in post image processing. There is also a keyboard shortcut for "crop and shoot" so that the cameras proceed with the scanning with your minimum effort.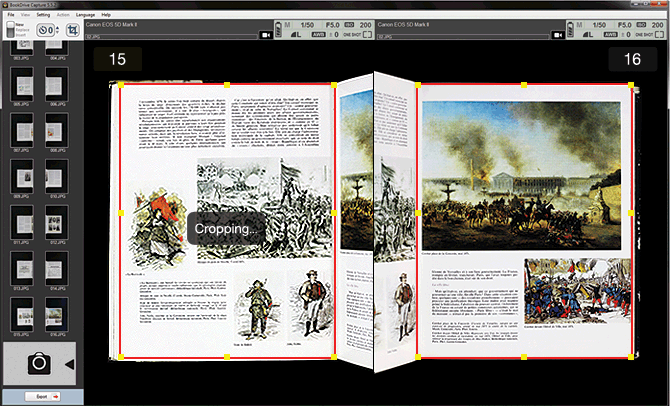 BookDrive Editor Pro
It's all you need to convert scanned
images into final output of the highest
quality, ready for distribution or archiving.
Details